About StashSports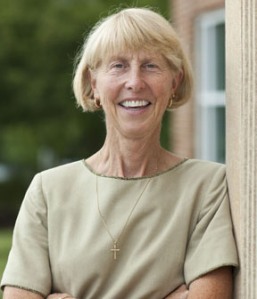 Carol "Stash" Stanley
Love for the glove by Whitelaw Reid of Daily Progress
You could say that getting hit by a green 1967 Chevy Nova was one of the worst things to ever happen to Carol Stanley.
You could also say that it was one of the most fortuitous.
Back in 1983, Stanley was crossing a street in Philadelphia when she was struck by the car.
"He flipped me about 15 feet up in the air," Stanley recalled. "I came down on the side of my head and my shoulder.
"My shoes went across the street and over a 15-foot high fence."
Miraculously, Stanley's injuries weren't life-threatening — she was back at work the next day, though she says she shouldn't have.
With some help from her younger brother Joe, a personal-injury lawyer, Stanley wound up receiving $3,000 from the driver of the Chevy, which she promptly used as the seed money for a new business.
It's one that's still going strong today.
Stanley, a Charlottesville resident who has worked as the registrar at the University of Virginia since 2000, also operates her own baseball equipment company called Stash Sporting Goods.
Her first invention, the STAN-MILL mitt — which she used all of the money from her settlement on perfecting — has been on display at the National Baseball Hall of Fame in Cooperstown, N.Y. since 1988.
Today, several versions of the mitt and other Stanley innovations are still used by major-leaguers.
Stanley's Rolodex is filled with players and coaches, both past and present, including the likes of Gary Carter, Tony Pena and Juan Samuel.
"It's a fraternity," said Stanley, smiling. "I'm the odd duck in the fraternity. I'm just trying to help them."
Stanley is known to most people as "Stash" (pronounced Stosh). It's a nickname that derives from her Lithuanian ancestry — Stanley in Lithuanian is "Stashu."
The 61-year-old, who also has an older brother, Ed, grew up in Mattydale, a small suburb outside of Syracuse. She started playing organized softball at the age of 5. Her father, John, was a big baseball fan. The family's backyard was a makeshift field, which included a clothesline and a tree stump as bases.
Since Stanley's high school didn't have a softball team, she played for a travel ball club called the Onondaga Indians, which was comprised almost entirely of Native Americans.
Stanley went on to attend the State University of New York at Fredonia. There was no team there, but Stanley kept her passion alive by playing in the American Softball Association, where she was a a two-time All-American, helping lead her Binghamton-based squad to a national title in 1976.
"I wouldn't say I was an athlete," Stanley said. "I would say that I [wasn't] gifted, [but] nobody will ever outwork in me anything. If it's picking weeds, nobody will ever outwork me."
That attitude carried over into Stanley's post-college career where she earned master's degrees at both SUNY Cortland and Drexel.
It was while playing for a semi-pro team in Erie, Pa. and working as an assistant softball coach at Ohio State that Stanley — tired of her hand always hurting after practices and games — started tinkering with a protective mitt to wear underneath her baseball glove.
Stanley and her co-inventor, Kim Miller, came up with something that resembled a batting glove with no fingers.
After the car accident, when the financial means suddenly existed, Stanley visited a glove manufacturer to take the idea to the next level.
Funny enough, the plant was located in Gloversville, N.Y. — the former hub of the American glove industry. It was there that Stanley learned how the entire glove-making process worked — right down to selecting the best animal hide.
After settling on a prototype, Stanley soon began attending coaching clinics and merchandizing conventions and selling her product — which she preferred to call a mitt since it had no fingers — out of the trunk of her car.
Stanley's big break came when she met Tommy Bell, a trainer for the Philadelphia Phillies' Triple-A team who put her in touch with Darren Daulton, a catcher on the club. Daulton, along with Pena — the former Pittsburgh Pirates catcher — were two of the first Major League players to use the mitt, according to Stanley.
"It's an insurance policy," said Stanley, when asked about the mitt's benefits. "If your hands are good, you're going to have a higher likelihood of being able to perform."
Even though Stanley obtained a patent for her invention in 1984, it didn't stop companies from copying the idea. Today, Stanley estimates that there are more than 40 knockoffs.
But Stanley, who sold the manufacturing and distribution rights for the mitt to a company in St. Louis 12 years ago, says her goal has never been to live off of the invention.
"Any money that I made, I put back into refining and developing other products," said Stanley, who still receives royalties from the mitt.
Currently, Stanley's other products include an array of mitts that are similar to the original STAN-MILL model, as well as a mitt for batting.
"When I was with the Dodgers, I used to use her special one for running the bases," said Samuel, currently the third-base coach for the Phillies. "[It was] a tremendous help.
"I used them to slide and steal bases, and even to hit at times. When I had fractured my two fingers I was using that."
Tony Graffanino, a former infielder who played 14 seasons in the majors for eight teams, says the mitt was a lifesaver. In the minors, he had suffered through painful bone bruises in his hand, but then in 1992 he learned about Stanley's device from former Braves player and coach Glenn Hubbard.
"It was huge for me because I had just switched from shortstop to second base and was turning a lot of double plays, and the ball just kept hitting me right in the palm of my hand," Graffanino said. "I started wearing her glove and it made a world of difference."
Samuel, who played for seven teams over a 16-year career, said he's seen first-hand the impact that Stanley's products have had on the game.
"There is no doubt that she has helped a lot of guys — catchers especially," Samuel said. "She used to send me stuff and I would give it to the catchers to use.
"They really liked it because of the pounding your hand takes."
In August of 1988, Stanley's baby — with a big boost from Carter — was recognized by the Hall of Fame. Initially, the bid had been rebuffed, but a letter from the Hall of Fame catcher endorsing the mitt paved the way for its inclusion.
Craig Muder, the Hall of Fame's Director of Communications, says two of Stanley's mitts — one of which was game-worn by Carter — cycle through the museum.
"We have about 38,000 three-dimensional artifacts in the collection — bats, balls and gloves — and about 10 percent of those are on display at any given time," Muder explained.
"They rotate through based on telling stories that the curators want to tell and to give [the items] what the curators call 'rest,' which means taking them off exhibit and putting them in the climate-control area so that they are preserved longer."
Stanley still keeps in touch with Carter, the former 11-time All-Star with the Expos and Mets who was recently diagnosed with cancer. She says she owes her Hall-of-Fame status to "Kid."
"There is no story as far as Cooperstown goes without him," Stanley said.
Stanley also knows that there might not have been any story at all without that '67 Chevy.
After the collision, she was knocked unconscious. The next thing she knew, she was in a hospital and her shirt was being cut off.
Although Stanley recovered, she says she lost roughly 15 percent of her short-term memory, as well as depth perception.
Stanley was told by her brother that she could either take the $3,000 settlement offer and agree not to file any subsequent claims, or wait until she was 65 to see if she had any residual issues from the accident.
"I said, 'Nope. I need that money for my business,'" said Stanley, smiling. "I literally gave up my body for my business."
Bittersweetly, Stanley also gave up what she had left of her softball career.
But Stanley says she's lived her whole life differently since that day.
"I've tried to develop a philosophy that a negative is a positive," she said. "I just won't buy into negative."
"The Mother of Padded Gloves"
For 27 years, she played ball. She is a two-time All-American fast pitch softball third-baseman, a former head and assistant softball coach, and she helped establish softball in the South American country of Peru. She loved the game, but didn't love the pain. After experiencing permanent nerve damage from her years of playing, Carol Stanley took it upon herself to design a glove that would reduce painful contusions and bruising to the hand.
Today, she enjoys the satisfaction of knowing that professional ball players protect their hands because of her determination and the unique design of Stash®. It's no wonder the National Baseball Hall of Fame in Cooperstown includes the Stash® glove as part of it's permanent collection – it was the first to employ the use of padding in a batting style glove. Hundreds of professional ball players have used STASH gloves over the past 30 years. They think they are the "best that are available!"
The only glove of its kind good enough to be in the Baseball Hall of Fame!

Click Here to Order!
One Response